1 tag
EMPOWERING YOURSELF
Three days ago I had a class where me and my best friend were 'separated' for the first time, it was a problem because I had unfriendly people at that class. I was scared to death of looking pathetic and lonely at that class, and I was also scared of feeling pathetic and lonely at that class. On my way to campus, my mind started to do that thing where it over works it self. From that point on,...
kumquat-beanpaste: Me: #NOTREADY #DEAD
8 tags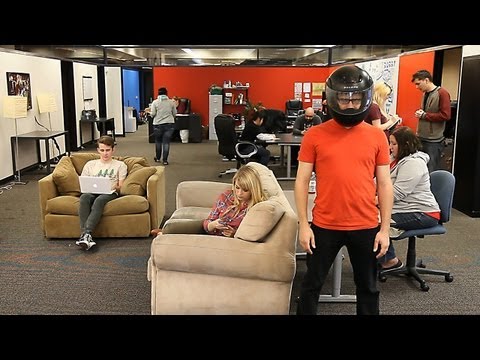 9 tags
Finish My Running Course!
I'm very happy to announce that I finally finish the 3 Weeks to a 30-Minute e-course! I know I'm a wee bit late (I should have finish around Christmas) but I'm always super busy at December (especially Christmas), I re-started running around mid January and begin at day 14 of the 21 day e-course, I finally finish last Thursday. Right now I'm not feeling my best but I plan...
teenagedirkbag: can i just say that if you compliment me i will just sit here smiling for the next half an hour
Friend: Lol remember when you liked-
Me: THAT WAS A DARK TIME ALRIGHT
delicioustrap: dang i love my friends like wow i'm such a rude asshole i don't deserve you guys but you're still here so thank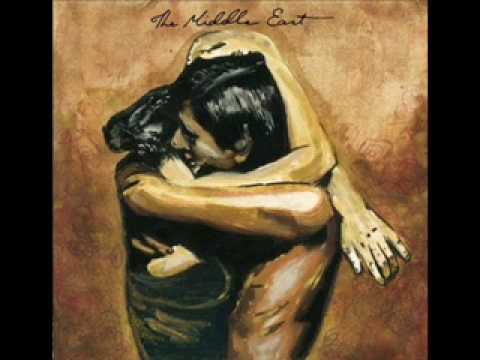 A Happy New Year! = Resolutions!!
HELLO! Sorry I haven't been updating like I promise, December is a crazy busy month for me. Especially this year because I just started collage and we always have our exams in December. Anyway, I actually did follow through my running schedule(!) except for the last day because it was just too busy to run. New year has never been a big deal for me, it's just a day where the year...
I can't wait 'til the day that I finally get to...
"Mom, Dad, you don't have to work anymore. Relax. I can support you now. Thank you for everything that you've done for me."
Presents🎁🎉🎊
It's twelve o'clock in the morning so I'll just make this short, "yesterday is history, tomorrow is a mystery but today is a gift. That's why we call it present" why am I bringing up a cheesy quote from Kung Fu Panda? Because it hit me how true it was. Don't stress about what had happen, you can't do anything about it anyway right? Why worry about...
6 tags
Just another day
It's just one of those days where I feel horrible +ugly and I just can't get anything right/done and I feel like everybody is a ****ing ***t. P.s obsessing about Arsenal. Gooner alert?
lolsofunny: If you are reading this, you have survived your entire life up until this point. You have survived traumas, heartbreak, devastation, the elements, different phases of life. And here you are. You go, motherfucker. You're awesome.
8 tags
Cursing, sorry.
A lot of people don't know this, and it really doesn't show, but I have stage fright. Panic attack. Anxiety attack. And all the other pretty names for it. It's like 'I'm going to shit my pants' every time the spot light is turn on me. ANYTIME. For instance, if someone ask me ANYTHING on my regular practice at EDS, I choke. So. Fucking. Stupid. Why do I choke all...
tips for running faster
death-by-lulz: godful: tips for running faster 1) hot guy infront of you 2) creepy guy behind you I can stand by the first one
10 tags
Start small
Hellu again, I'm pretty tired today so I'll keep it short. (And I did say I'd make a weekly report, not daily :p) I've been stalking Nadia Aboulhosn(one of my daily dose of insparation), I came across this and I just knew I had to blog about it. …human beings can achive this good life, but it's by the cultivation of the virtues of intelligence and courage,...
6 tags
I begin..
Okay, so, I'm going to starting doing stuff that I think qualify as 'actually' living. Not just being on autopilot. So, here's what am I do.. This is going to sound super selfish but, Start to love yourself. Do stuff thats good for you. That you know you should be doing and stop doing stuff thats bad for you. For me, start exercising, read more books and clean my room....
5 tags
HELP
From previous posts it's obvious that I'm not at all happy. I don't have any real problems, like financial problems or relationship problems, but I'm not happy. Ever. And I JUST realise that, how weird.. I never really live my life. I never really done something consciously, everything I've done is because it 'came' to me. I didn't 'come'...
6 tags
"All my life I did what I was told, I did what I saw. I never really think for my..."
"I will never forget how movies inspire me to be alive and happy. (that sounded..."
9 tags
What would I do tomorrow?
What would I do if I didn't care about the world and its opinion? I would wear a mini dress with a sneaker and rode an angkot to campus, because I wouldn't be worried about being rape or being called a skank/slut/hoe. I would strike up a conversation with a total stranger because I'm not paranoid or shy. I would smile, a lot. Because I wouldn't care if my nose would look...
Capek but thankful
Capek. Capek banget. These last few weeks I've learned a lot from a lot of people. Good and bad things has happen and I'm happy both of those things happen as they did. I'm not trying to say that I'm okay. I'm saying, I will be.  First of all, a friend (though not a close friend) sort-a kind-a ditch me. You know, we were hangin' out today and I didn't...
32 Things Guaranteed To Make You Feel Bad. Yup. →
We Are Young~
Okay so my last post was dramatic(as usual) but collage has been really exhausting, fun, but exhausting. In this post I decided to write about the fun stuff at collage because the last post was about the exhausting parts. Friends! Gue dapetnya D3 lho di UI, (accepted to UNPAD S1 komunikasi via SMUP, decided to take UI because it was more affordable :')) D3 komunikasi periklanan....
FUCK
FUCK. Fuck. Why oh why did I trust my self so much? Because of course I will doubt everything in the end. Don't I know better? Don't I know my self? Pessimistic prick. Why God WHY? I failed you in the Purpose Driven Life thing, is that not enough to show you just how much of a HOPELESS case I am? I disappoint everyone at practaclly everything. Now with classes, task, exam, student's acticity,...
I want to do drugs.
Tadi PSAF, gue kira udah mulai ospek fakultas ternyata cuman briefing. Ospeknya tanggal 27-29 and oh did I mention ospek jurusan will be held from 3-15 September? Let me just say I want to curse so much right now :) Sorry after not posting anything in a long time i decided to post a venting post. But it's just so BLURGH. Anyways, that's not the reason I want post something today. Tadi...
Ya Tuhan, tolonglah hamba-Mu ini.. #venting
Kalau dua orang yang sifatnya sangat mirip(likes to gossip, paranoid and a little conceited. And let me emphasized it here, BOTH PARTY ARE LIKE THAT) berantem and you're stuck in the middle like a piece of shitty sandwich.. All I can say is: it's not fun. I don't want to talk to the people at home as much as I don't want to talk to everyone else. It's not even my...
So, I found this pretty awesome post. The sad and... →
Wierd
It's so weird that I'm so cool about everything. Well, considering I'm a emotional rollercoaster I'll probably be depress around midnight and bounce back again tomorrow. Huh. I mean I currently don't care wether what collage I go to. I kinda wanna go to UNPAR, it's a private school and everyone knows public school is the best :D boo fucking hoo. But I had a...
"Why I love street style: It's very raw, beautiful and full of possibilities. You..."
– A thought I had while looking through instagram and realized how fake some people are. Like, ugh #fromblackgirlsprob
"I believe in manicures. I believe in overdressing. I believe in primping at..."
– Audrey Hepburn
Why can't rappers rap about nice things? →
funniest10k: YEAH GIRL I'MMA TAKE YOUR CLOTHES OFF AND put them in a closet for you cause it's polite YEAH BABY THAT'S RIGHT IMMA PICK YOU UP AND carry you to your bed cause baby I know you tired OH GIRL IMA SLAP DAT broom out of your hand because you've had a long day at work, and i can do it myself.  Click here for the funnest blog you will EVER follow